The Directors' guide to leading digital transformation
Find out what good looks like for your company
We use this framework as a starting point with our clients. It informs our conversations and helps directors figure out what technology can do for their business.
Whether you're looking at buying a CRM system, improving data reporting or increasing security, this is where to begin.
You can use it to benchmark your company's maturity levels across systems, security, data and digitalisation. Take it to your leadership team for informed discussions on priorities for technology investment.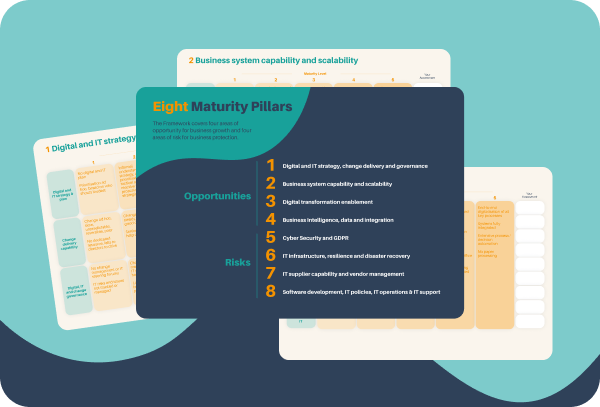 Read the guide, score your business, set your targets. You've got this.
The framework covers:
Strategy, change delivery and governance
System capability and scalability
Business processes
Data, insight and integration
Cyber security and GDPR
Infrastructure, resilience and disaster recovery
Supplier capability and vendor management
Software development, IT policies, operations and support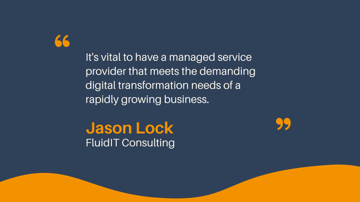 Managed services are seen as a cost-effective way to keep pace with rapid technological change and maintain a competitive edge. The best MSPs offer a range of digital and IT skill sets, flexible, scal...