Digital for transformational growth
SME leadership webinars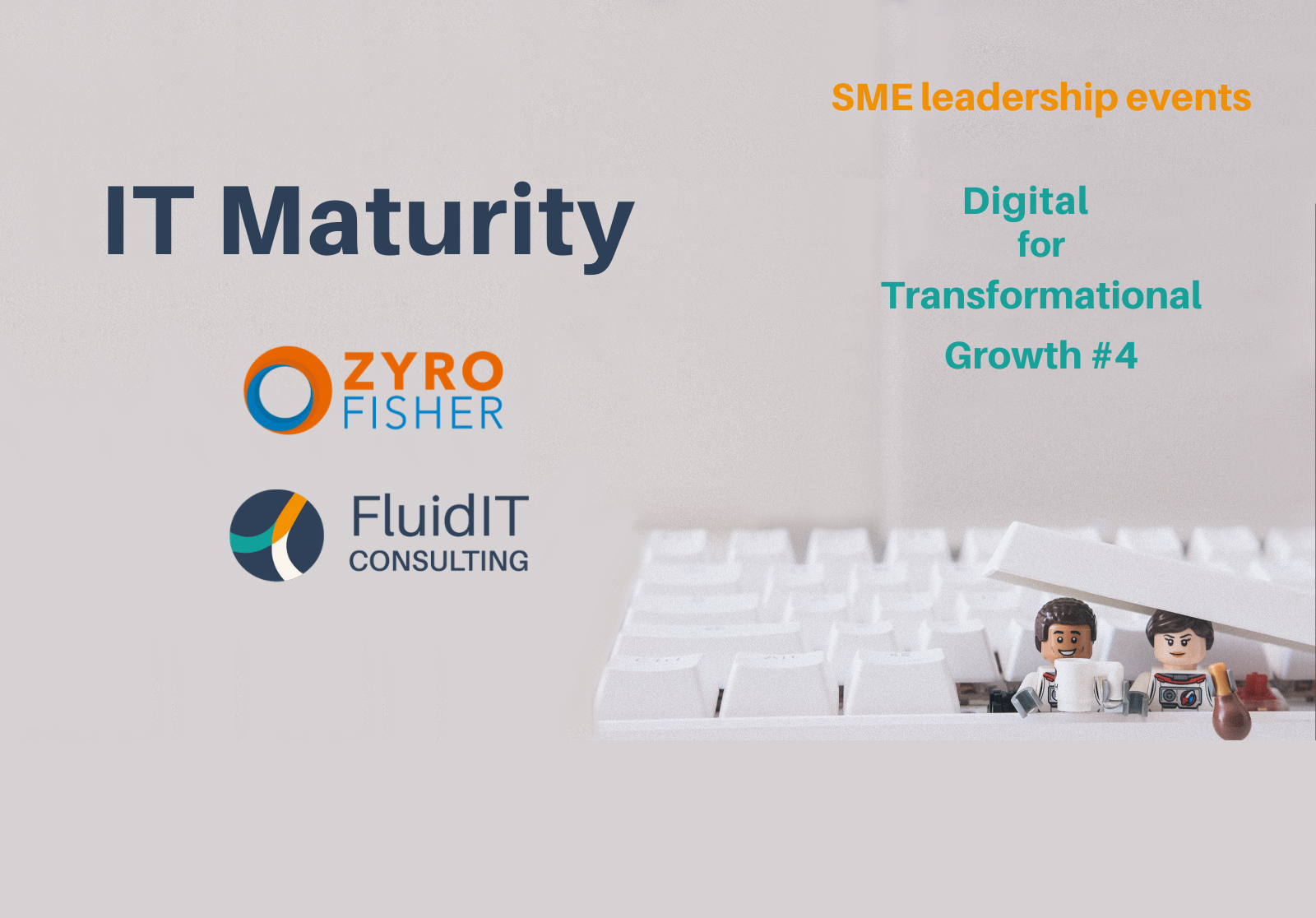 IT Maturity
A 360° view of what good IT looks like for SME businesses. This webinar is for CEOs, directors and managers who've got responsibility for IT and limited technical experience.
Sign up to access webinar resource
You're a non-technical director in an SME business
And you're leaning into the IT role
You need a full picture, covering all the IT risks and the opportunities for technology-enabled business growth. We introduce the IT Maturity Framework, a benchmark for IT provision across the whole business.
We talk to ZyroFisher's Tom Ainscough, a supply chain specialist and operations director who took on responsibility for IT 12 months ago. He talks about the challenges in using IT and digital technologies to respond to the Covid-19 crisis and drive the growth of the business.
Key Takeaways:
360° view of what good IT looks like for SME businesses

Benchmark where your IT is, and where it needs to be

Identify and manage all the IT risks and grasp opportunities for technology-enabled business growth